AKA "What to pack"
To give you an idea of our
beautiful
summer weather:
Phoenix/Tempe
: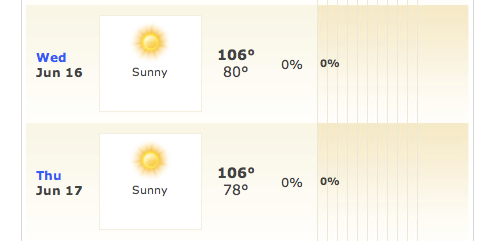 12% humidity. *This is the high in the late afternoon*, should drop about 10 degrees by evening, and be 15-20 degrees less in the morning.
Flagstaff
: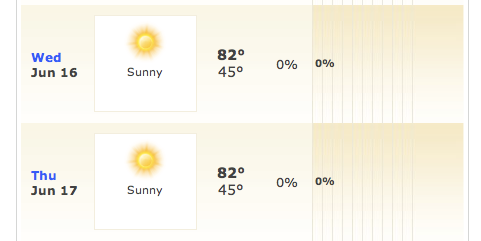 23% humidity. *This is the high in the late afternoon* Note the low at night is nearly 40 degrees lower than the high during the day. Bring warm jammies.
Jane please note: 0% precipitation.
About the cabin:
"Your rental is equipped with all kitchen appliances, dishes, glassware, silverware, pots and pans and other assorted cooking items. Condiments are not provided. You will also find paper towels, napkins, toilet tissue, dishwasher soap, liquid dish soap, hand and bath soap. Fresh linen has been placed on all beds, towels and wash rags in baths. We do not offer a daily housekeeping service. Midweek cleaning is available for an additional charge.
Additional charge items
*additional supplies issued
*late checkout/early checkin fees ($50.00 per hour)Check-out @ 11:00am prompt (10am during holidays)
*excessive unusual clean-up
Please be respectful of neighbors, the peace and quiet of the area and property you occupy. Quiet hours are between 10pm and 8am. Please respect the personal items in this home as this is our home when you are not here. Prior to checking out, we ask that you turn down the beds which were used. Clean or place all dirty dishes in the dishwasher and start, take all trash to the nearest outside trash can, wash/dry all used towels. Turn off all lights, ceiling fans and ac units, set heaters to 50 (do not turn off). Please do not use water on wood floors."
Check in is 3 pm on Thursday, June 17th, and check out is 11 am on Monday, June 21st.